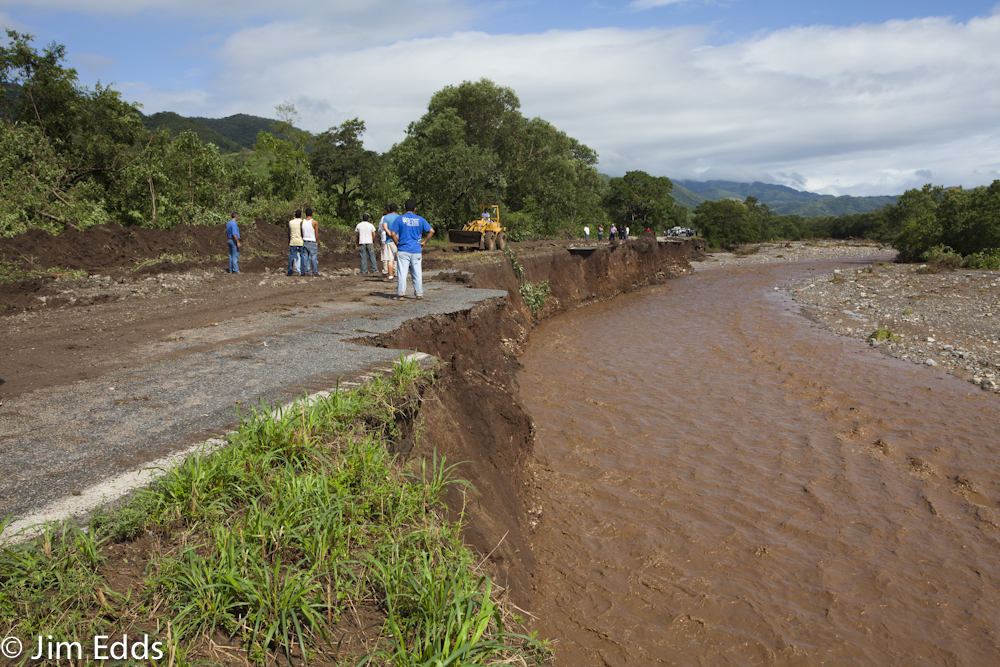 Hwy 80 north of Melaque to Guadalajara was washed out by heavy rain runoff from Hurricane Jova. I found this problem alone at night.



This is why it is so dangerous on these mountains roads during a nighttime hurricane. That big one there will flatten your car!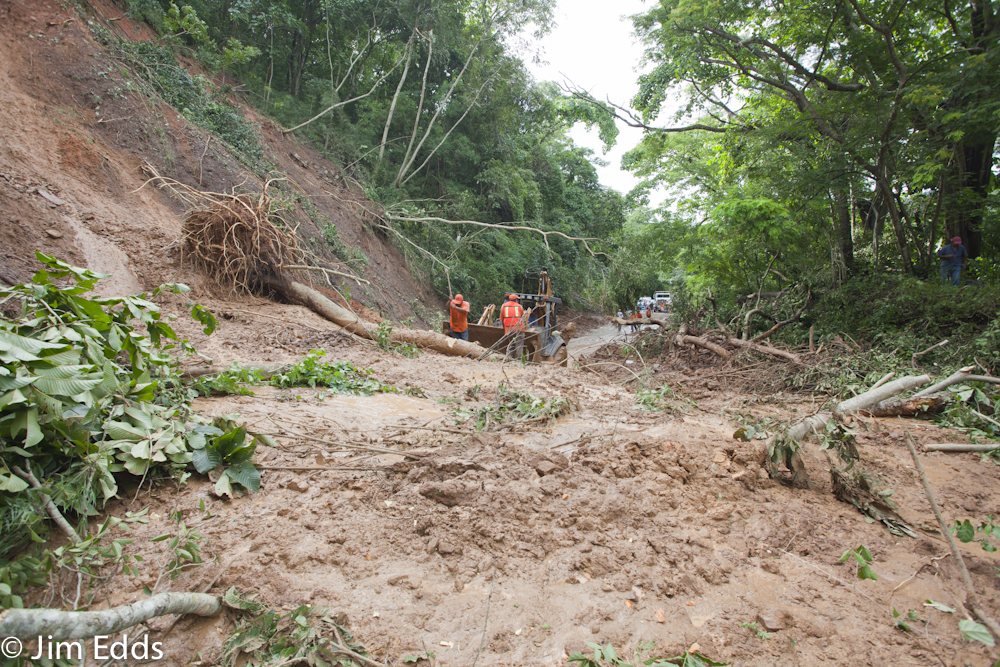 This huge mudslide will take days to clear. Hurricane Jova had lots of rain - the locals said it was the worst in 25 years!